Our focus is to make memories for our guests, and to share our passion with others.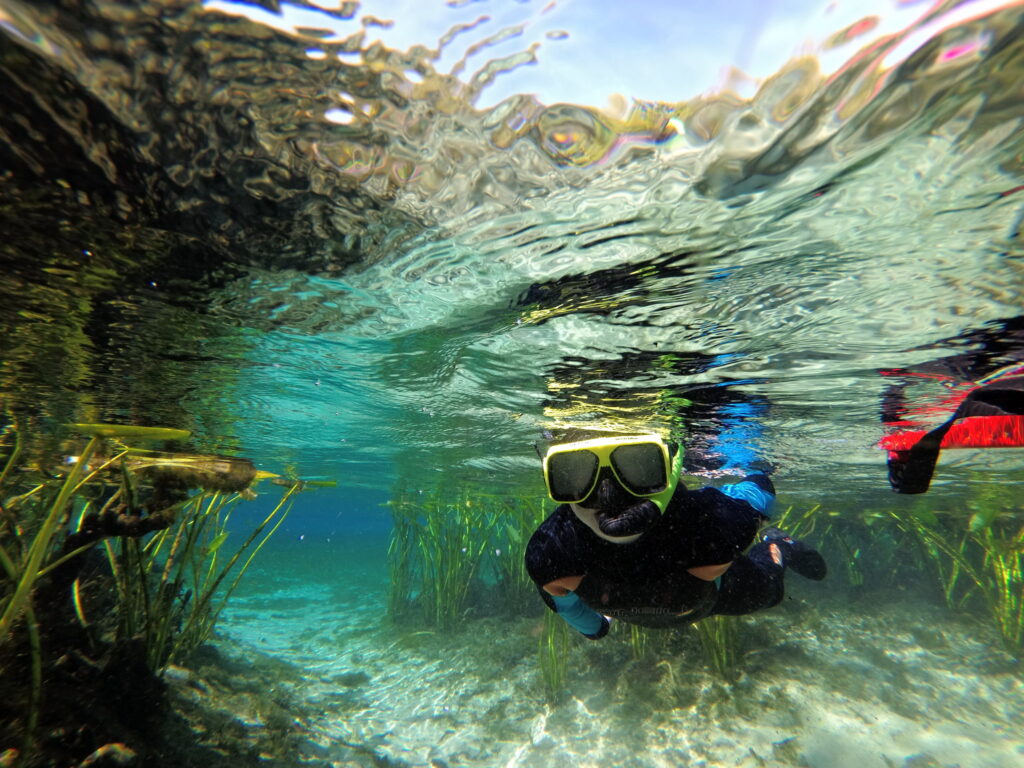 Florida's Nature Coast is a natural gem and an unforgettable snorkeling destination.  On your adventure enjoy two different tour locations, which offer some truly crystal clear blue water.  You never know what type of wildlife you'll find on your tour, from dolphins, to seahorses, to starfish and more species of fish than you could ever count.  At times you'll feel like you're inside an underwater dream!
Our snorkel tours are fun for all ages and abilities and are a great way to spend a relaxing, stress free day in the beautiful waters around Old Homosassa.
We provide all of the snorkeling equipment (fins, masks and snorkels) along with free bottled water.
Couples, families and large groups welcome – book early and we'll do our best possible to accommodate your needs!
What to bring:
Have on your bathing suit, and bring sunscreen, beach towel, and camera.
*Please be advised that effective immediately and until further notice, NO refunds will be issued for any unforeseen circumstances or events such as natural disasters or phenomenons, pandemics or any other conditions beyond our control, like Red Tide or changes in seasons or closures of any seasons. Credits will be issued for future adventures and must be redeemed within one year of the original booking date. Sorry for any inconvenience, and we appreciate your cooperation.
Choose Your Adventure Today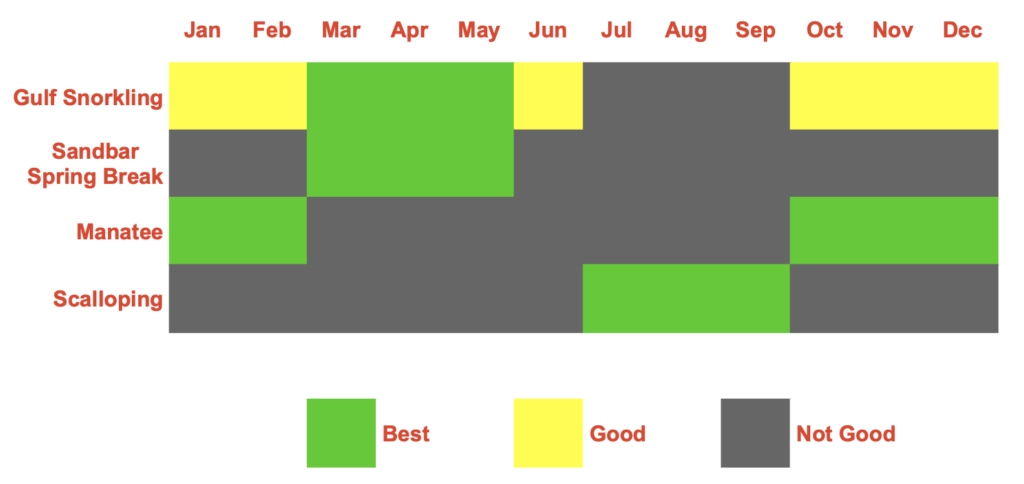 Directions to Launch Site
Take U.S. 19 into Homosassa Springs, look for a Burger King at the intersection of U.S 19 and Yulee Drive.

Turn west on Yulee Drive and follow the two-lane road (double-yellow lines) for about 2 miles to the stop sign.

Turn left at stop sign and continue to follow double-yellow lines just over a mile. Keep right at school where Yulee Drive becomes Cherokee Way.

After another quarter of a mile, you will come to a four-way stop sign (you will see Florida Cracker Riverside Resort on your right).

Drive straight ahead for 200 feet and turn left before the boat ramp onto the parking lot of MacRae's. The log cabin building on your left is the office and the gray block bait house is on the river to your right.
The office is open from 8:00 a.m. to 6:00 p.m. and the bait house is open from 7:00 a.m. to 6:00 p.m. Both are open daily except on Christmas.
MacRae's of Homosassa
5300 S Cherokee Way
Homosassa, Florida 34487
352-628-2602
GPS Coordinates:
N 28" 47.096' - W 082" 37.124'